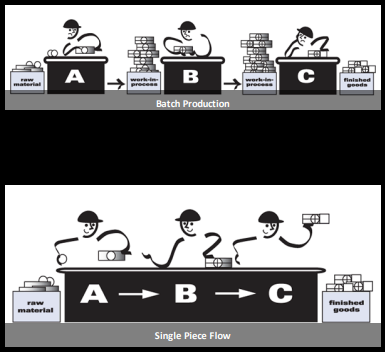 Single Piece Flow states the concept of moving one work-piece / Service at a time between operations/processes within a work cell.
At the opposite extreme, we might process an entire batch or lot at each operation before moving it to the next process. This idea has many benefits.
Single piece flow works best in combination with a cellular layout.