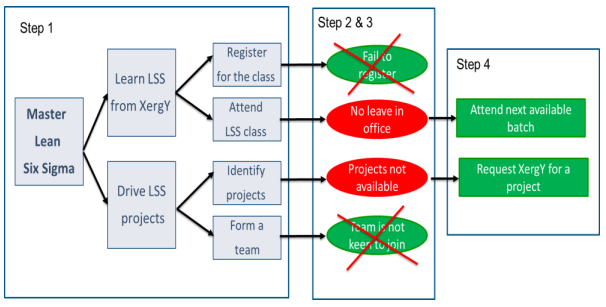 A Tree Diagram is a chart that begins with one central item and then branches into more items and keeps branching until the line of inquiry begun with the central item has been exhausted.
You will progress from left to right with the highest order objects / most relevant concepts on the left. You'd start with the "whys" and work your way to the "hows." You may also begin with the "goals" and work your way down to the "means" of achieving those goals.
This is a helpful tool to outline details relating to a problem, idea, process or a plan.